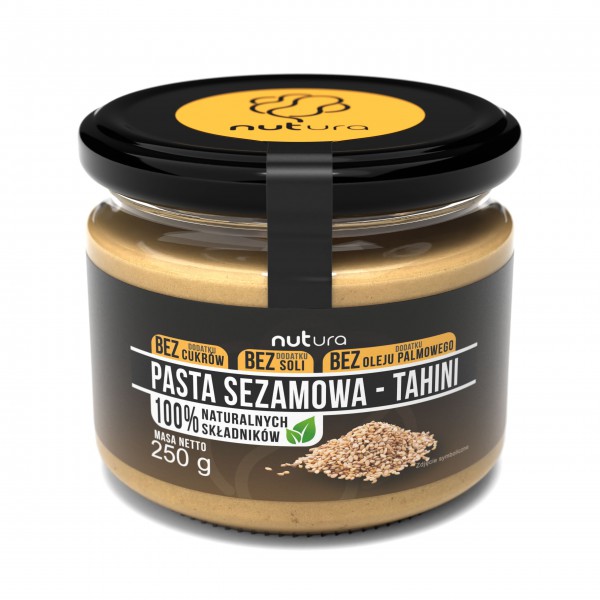 Information
Tahini is nothing more than a creme made of lightly toasted sesame seeds. Sesame ground into a smooth paste is a popular addition to many dishes from the Far East. The seeds which we use for our tahini come from Nigeria, and are rich in amino acids, vitamins, and minerals. Tahini also lowers blood cholesterol levels and blood pressure, as well as containing precious lignans, which have shown antioxidant properties.
Our sesame paste can be used as an addition to dishes, to sauces or hummus, as well as to desserts, and in particular it gives a fascinating flavour to dishes drawn from Near and Far Eastern cuisines (Arabic, Chinese, Korean, and Japanese).
Ingredients: Roasted sesame (100%).
May contain peanuts and other nuts.
Net weight: 250 g
Data sheet
Nutritional value: 100 g

Energy value: 2767 kJ / 661 kcal

Protein: 24 g

Carbohydrates (including sugars): 5 g (1,3 g)

Fat (including saturated fatty acids): 59 g (9,4 g)

Salt: 0,1 g