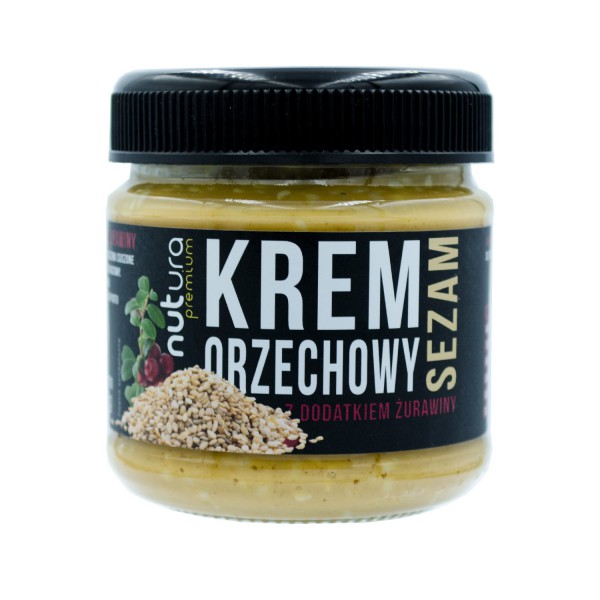 Peanut spread with sesame and cranberry
Information
A surefire winner! Our peanut spread with dried cranberry and toasted sesame seeds is a homogeneous yet unique blend. The sliced and dried cranberries, a great source of vitamin C as well as iron and fibre, come direct from South America. The addition of toasted sesame seeds not only enhances the product with vitamins from the B, A, and E groups and minerals such as potassium, magnesium, phosphorus and calcium, but also makes the consistency of the butter pleasantly crunchy.
It can be eaten straight out of the jar, but is also great on bread or with all kinds of desserts.
Ingredients: Roasted peanuts, sesame(12%), cut and dried cranberry (10%), organic coconut sugar.
May contain other nuts.
Net weight: 190 g
Data sheet
Nutritional value: 100 g

Energy value: 2344 kJ / 560 kcal

Protein: 22,4 g

Carbohydrates (including sugars): 19,7 g (12 g)

Fat (including saturated fatty acids): 42,1 g (5,8 g)

Salt: 0,01 g