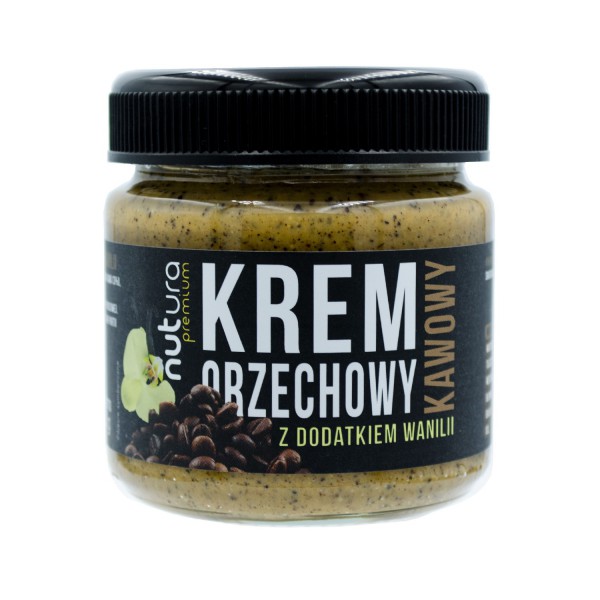 Peanut spread with coffee and vanilla
Information
A combination of contrasting sweet and bitter flavours; Argentine peanuts in the company of organic coconut sugar filled out with the intense flavour of vanilla from Madagascar contrast with roasted Arabica coffee beans. We add the freshly ground beans just before mixing the spread to a smooth consistency. That's why the spread retains its full flavour and aroma longer. The texture of the spread, obtained by properly grinding the coffee, is sure to please all fans of crunching and munching :)
Peanut spread with vanilla and coffee is a great way to start the day. The caffeine contained in the ground coffee beans gently wakes you up and gets you ready to go. It's perfect for spreading on bread, as an addition to desserts, ice cream, or by itself as a snack.
Ingredients: Roasted peanuts, organic coconut sugar, ground roasted coffee (3%), powdered vanilla (0.5%), vanilla flavour.
May contain other nuts and sesame.
Net weight: 190 g
Data sheet
Nutritional value: 100 g

Energy value: 22998 kJ / 549 kcal

Protein: 23,6 g

Carbohydrates (including sugars): 14,9 g (9,2 g)

Fat (including saturated fatty acids): 42,4 g (5,6 g)

Salt: 0,01 g